Contact Form Generator is a powerful contact form builder for WordPress!
It is packed with a Template Creator Wizard to create fantastic forms in a matter of seconds without coding.
Over
sites are already using Contact Form Generator!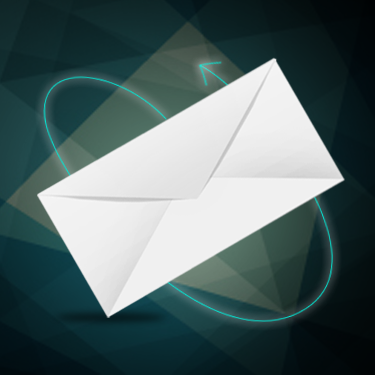 Version
2.1.84
Downloads
17,216
Compatibility
3.6 or higher
Rating





All commercial packages have
30 days
money back guarantee!
Unlimited Site License
Lifetime Updates
Lifetime Free Support
Free Features
All prices include TAX. No automatic renewals. Pay once,
use forever!
Screenshots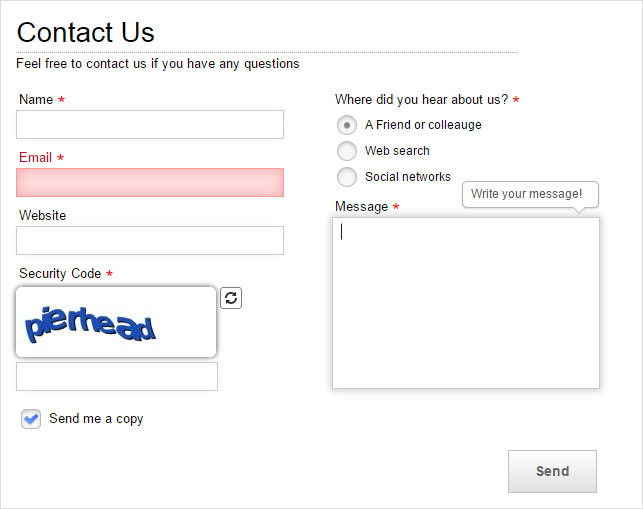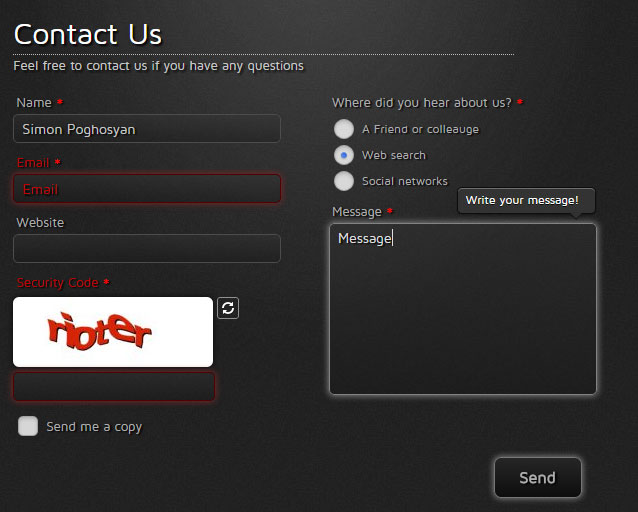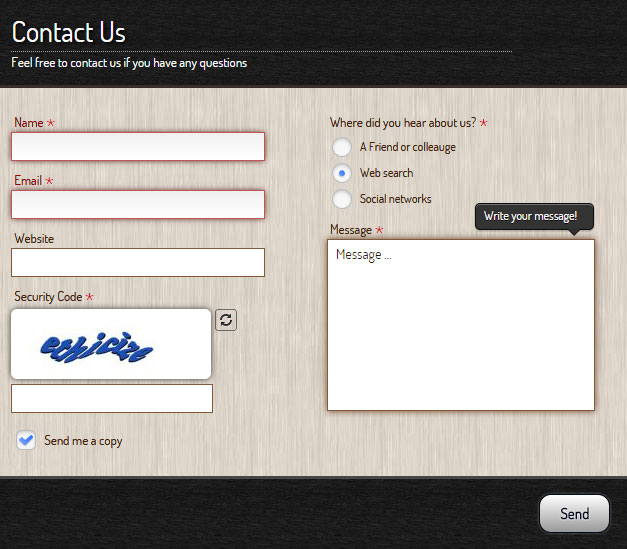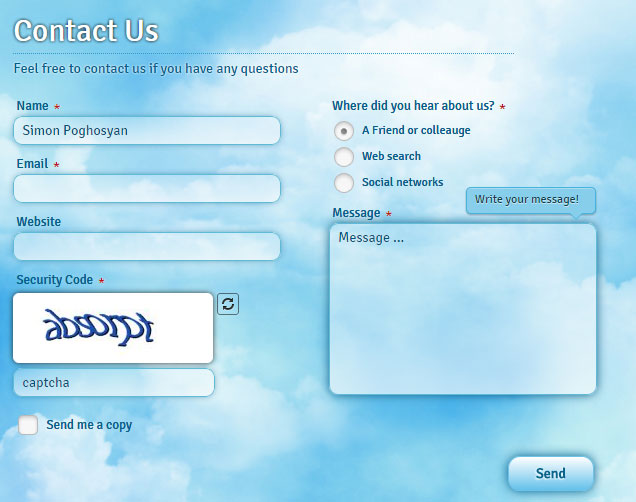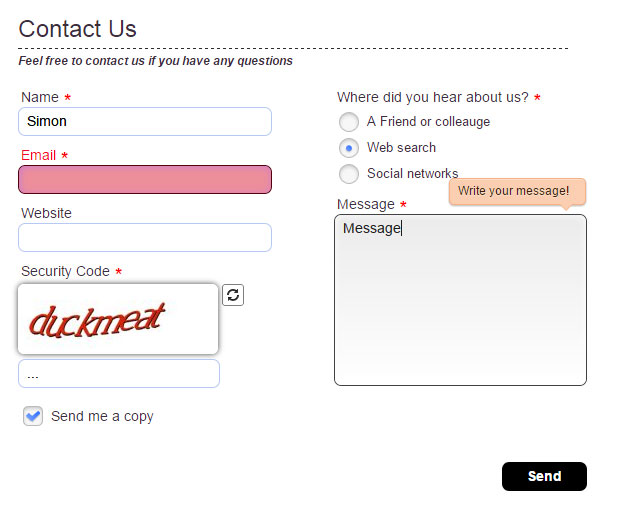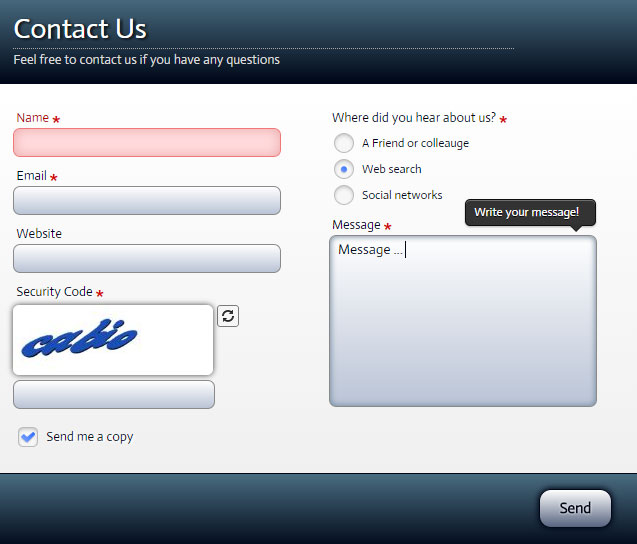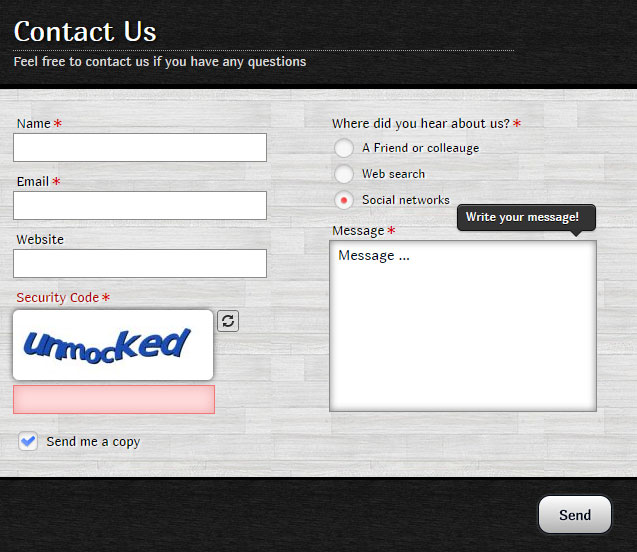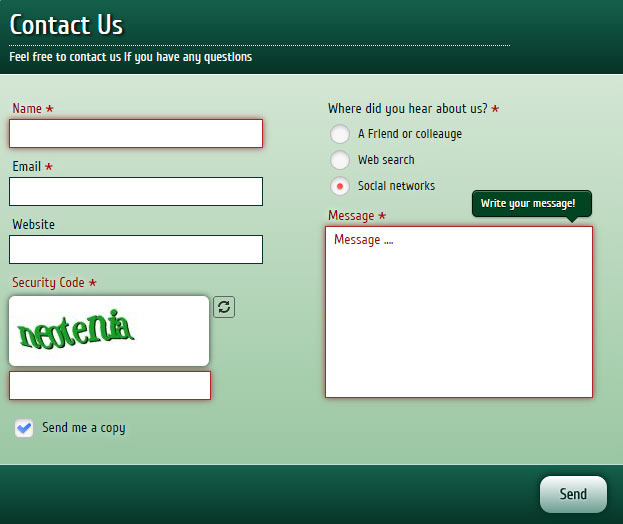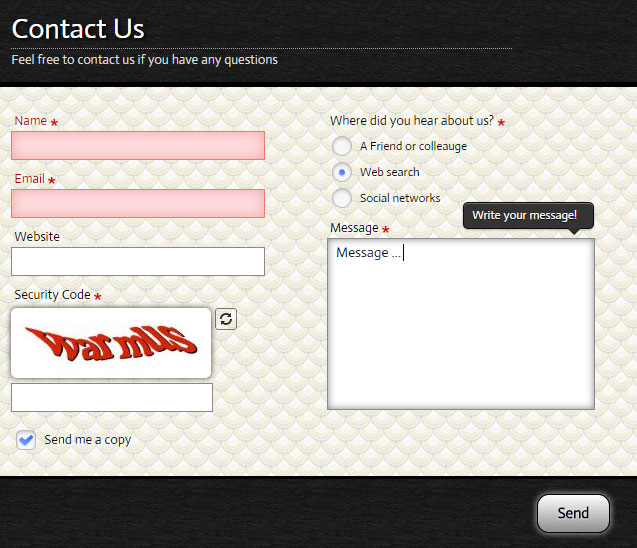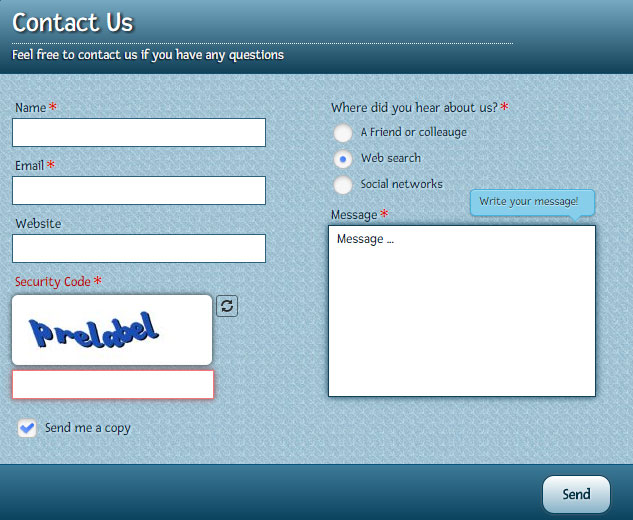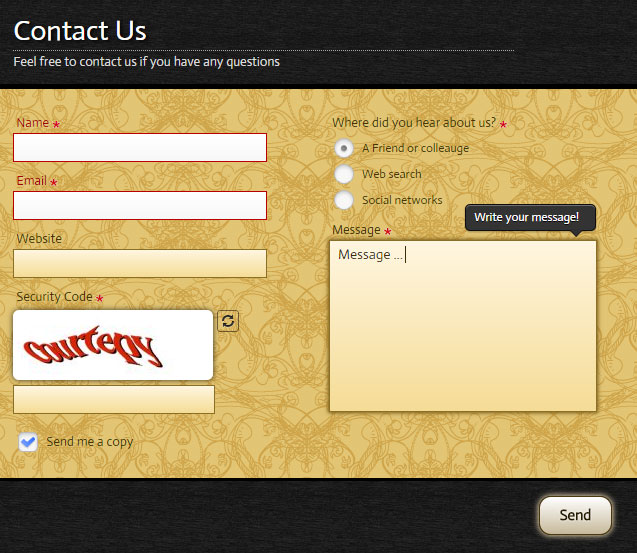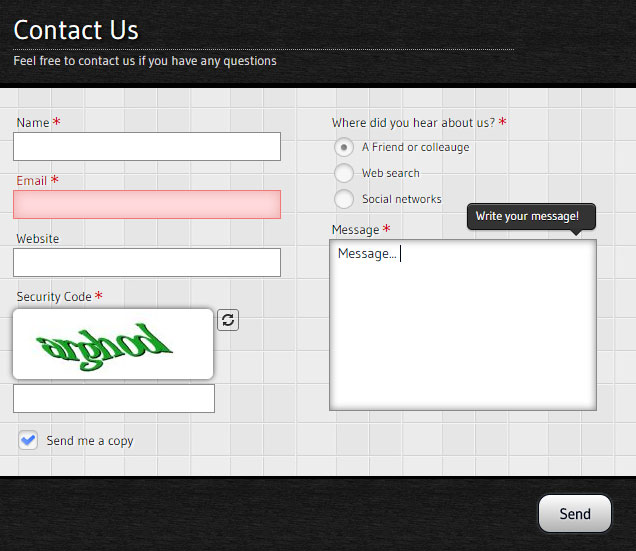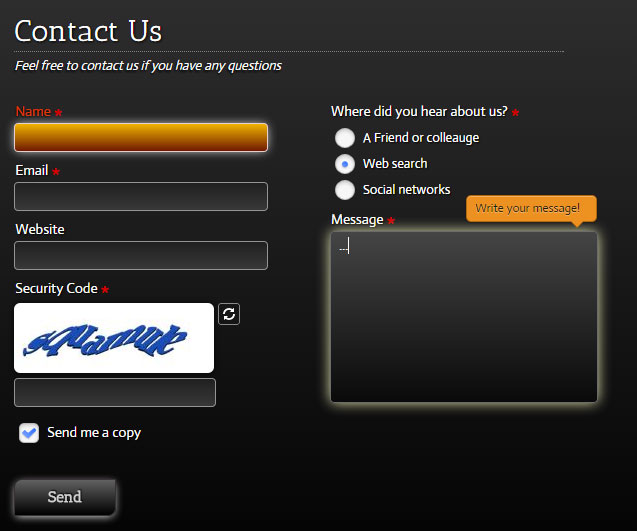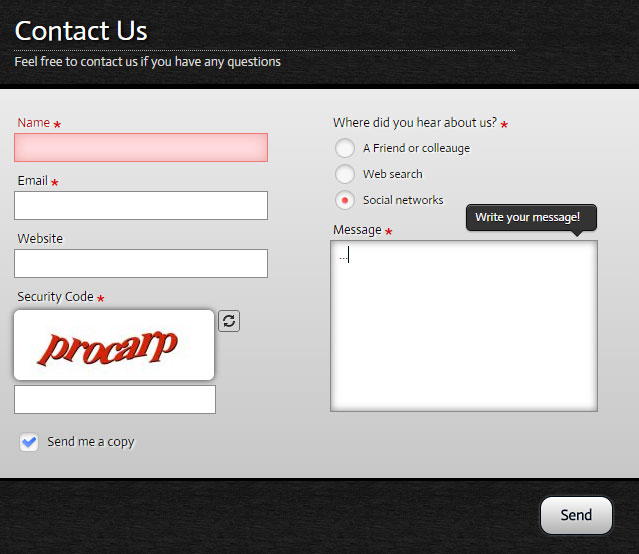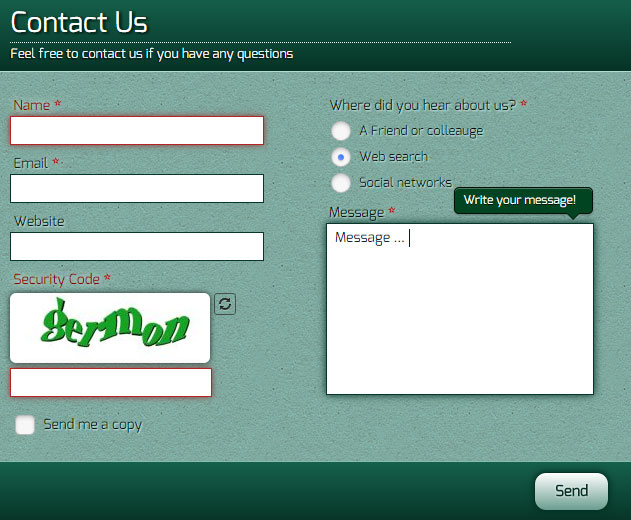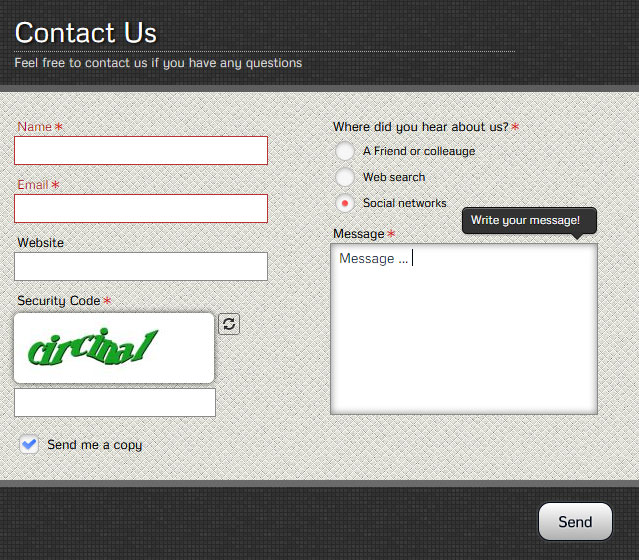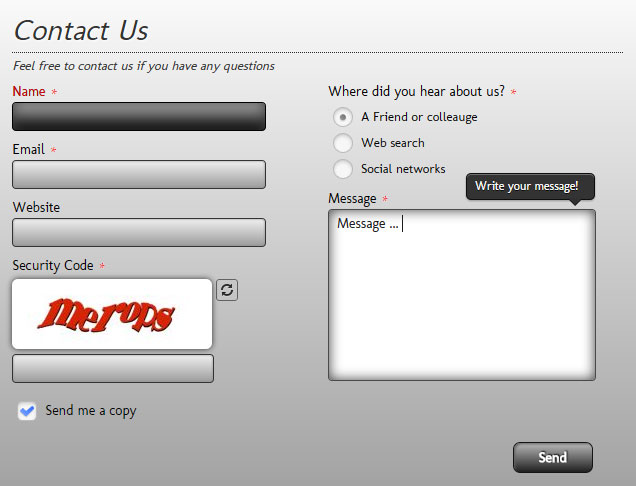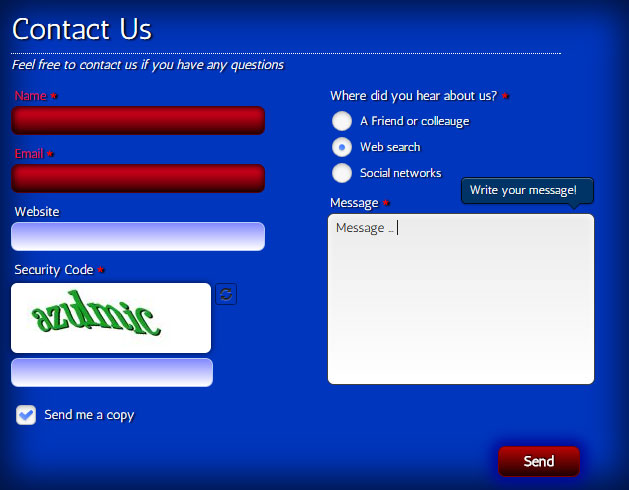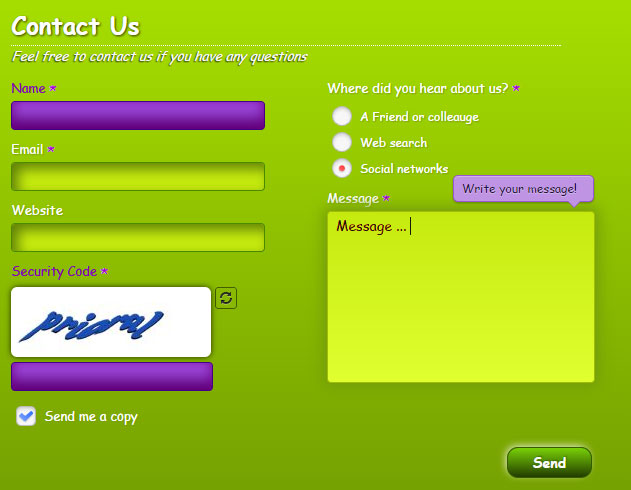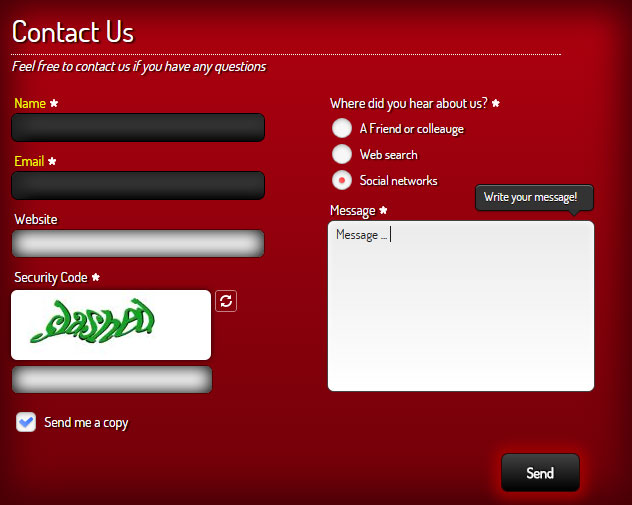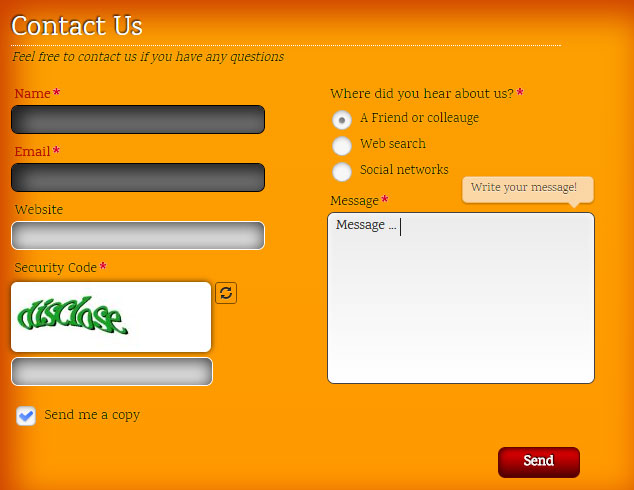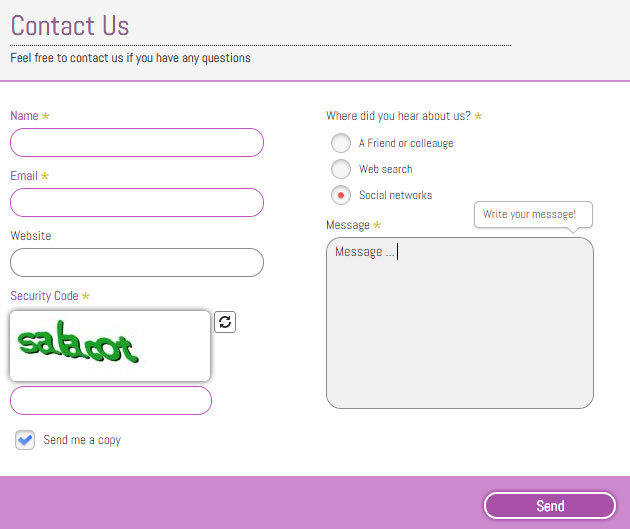 Frequently Asked Questions
A Brief Outlook
Features
Flexible field types The following field types are avaliable: name, email, phone, address, url, number, textarea, select, multiple select, checkbox, radio!
Creative Template Creator Wizard
Template creator wizard with live preview to create fantastic forms in a matter of seconds without coding.
See Live Demo
Flexible texts Each text in form can be easily configured from form options!
Insert forms anywhere You can use shortcode to insert forms anywhere in content!
Attractive effects Completely new checkbox, radio selection effect, implemented special for this extension!
Load countries list It will load the countries list in your form(259 countries)!
Flexible email data configuration Multiple email recipients, BCC, reply to email, from email!
Auto-fill data Automatically fill in User name and email if logged in!
Page redirect Allows page redirect to URL or menu item after sending email!
Required fields Set all fields as required or not!
Ajax based Usage of AJAX technology, to send email without page reload!
High level Spam protection It has integrated anti-spam protechtion, to prevent you from getting spam emails!
Custom email subject The email subject can be customized!!
Shake effect if field is not valid Shackes count and distance can be configured from form options!
User friendly Flexible and user friendly interface for inputting checkbox,radio/select options. Drag & Drop reordering!
Unlimited Forms 1 in free version!
Unlimited Fields 5 in free version!
Send copy to sender User can set the copy of email to himself!
Multiple Columns support
Image Captcha support
Google Maps support
Google Fonts / Font Effects
Creative Tooltip support
Contact Data support
Show your contact data in creative way! 10 icon types.
See Demo
Heading field type support
Show user info in sent email Page Title, Url, IP address, Operation System, Screen Resolution!
Custom Code: HTML, JavaScript, CSS
Creative File Upload support
Creative Datepicker support
Creative Popup support
Show any kind of content in Creative Popup window!
See Demo
Creative Scrollbar support
Show "About Us" section in Creative Scrollbar area!
See Demo
Google ReCaptcha support
Integrated Google ReCaptcha!
See Demo
Ready to use forms
All the forms you see in demo page will be installed during installation!
See Demo
All Creative Templates
All templates you see in demo page will be installed during installation!
See Demo
PRO support period
Updates period
Number of sites
One Time Price All prices include TAX. Pay once, use forever!
Contact Form Generator is an one time investment. Its Worth it!